Custom Training
Custom training development and delivery, sometimes referred to as corporate education, is a service already offered by some continuing and professional education (CPE) units at the university to corporate, government, nonprofit, and military and veteran organizations. Through the Extended Campus and Extended Education Ventures your CPE program can take advantage of the demand for university-based custom training to increase your visibility in the business and government communities, expand your reach into the general education market and generate additional revenue streams.
The Extended Campus Custom Training (ECCT) team partners with organizations from a wide variety of industries, and of all sizes, to analyze and identify core challenges and to create innovative solutions to address current and future organizational needs.
We focus on four industry segments:
corporate businesses
government agencies
U.S. military and veteran organizations
non-profit organizations
Our client portfolio is large and diverse resulting in unique, innovative and customized solutions for our customers. It is our goal to partner with UT units and colleges to identify, develop and deliver custom training solutions relevant to our customers.
There is a fee associated with these activities depending on the amount of work required and the option selected.
How We Can Work With You
If your CSU is interested in engaging with ECCT's custom programming efforts to find new opportunities and generate new revenue streams, we offer the following options.
Faculty Engagement
As the ECCT team identifies customized professional development opportunities with its customers, we will work with your college faculty and staff to identify, develop and deliver unique training solutions that meet and/or exceed customer expectations. In many instances, the customer is engaged with us throughout the development process of their training solution. The ECCT team will manage the client relationship and engage with faculty and staff to work on program development and delivery. Except for a small fee, the revenue will be split between the faculty and the school in an arrangement determined by them.
This option is applicable for all units/colleges with faculty interested in industry engagement.
Lead Generation
In cases when the ECCT team identifies an engagement that another unit can fulfill based on their area of expertise or when specialty training is required, we would provide a high-level assessment of the opportunity and would pass that opportunity over to that unit.
This option is applicable for units/colleges with available resources dedicated to customer management and custom training.
Business Development Program Management
ECCT can work with your CSU to design and implement business development strategies for a specific program or a program portfolio. In this all-inclusive option, we will develop and implement a B2B marketing campaign and a business development strategy, manage leads and partnerships, fulfill all logistics associated with any given opportunity, such as proposal writing, design and development of training solution, client management and training schedule, fulfill/coordinate all procurement and contract requirements, training program delivery, billing, and program assessment.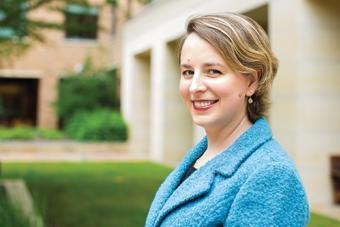 Schedule a Consultation
Reach out to our team to arrange custom training that meets your needs at ecct@austin.utexas.edu.